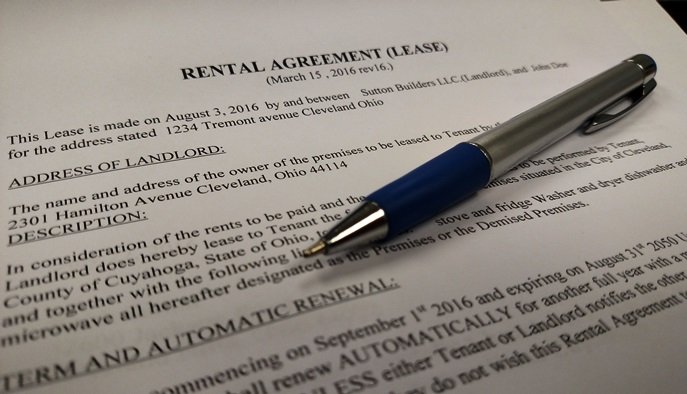 10 IMPORTANT TENANT TIPS
Often times Landlords find themselves very late into a tenancy having to explain much of what was agreed upon in within the four corners of a lease. Generally the questions revolve around 10 common issues listed below.
CONTRACT:
Please do take the time to read the entire lease if you're not clear you can ask the landlord or defer to an attorney to explain what it is you are signing. We are more than glad to explain our contract. Much of what is in the contract is required by law and some of it is based on our many years of experiences with problems… i.e. No live Christmas trees…??  Yes we have had fires as a result of trees catching fire… No Fish tanks?? Yes we have had major water damage as a result of tanks breaking…
From our perspective our lease is easy to read and is absent of a lot of legal mumbo jumbo but some of the terms or concepts may not be easily understood by everyone… do not hesitate to ask us to explain we are here to serve and want you to understand what your legally agreeing too.
In many areas of the lease we have initial points we do this to make sure you have read that clause and understand it… Please do make sure you understand every component of the lease before signing
2. Term of contract:
Our Residential leases include an automatic renewal clause this clause simply allows the lease to contractually renew within the first year 10 months into the tenancy. This renewal is for another calendar year and will end on the agreed date written into the lease. This clause was something we added years ago because Most of our tenants stay for more than one year. If however the landlord or the tenant decides that they want to have the lease end on the first year. Either the landlord notify in writing to either party that they would like the lease to end on that agreed one year date.
As a landlord we generally do not end leases and simply do nothing. This is not to say that we don't end leases and the reasons can run the gamut but we are within our rights to do so if we feel it necessary. I would say that we only end leases 5% of the time.
As tenants please know that we also do not raise rents if the lease renews but expect that there will be a modest increase in rent upon the beginning of year 3.  You are also able to end your lease but please make sure you have notified prior to the agreed notification period (generally 60 days
3. TENANT Walk through examination:
Please make sure that you conduct a walk through with the Landlord and indicate any deficiencies and or damage this document will serve you when you move out to show that any damages that were present at the time of moving in are not your responsibility. If the damages are significant we will most likely repair prior or during your tenancy
4. Reporting problems:
Please always make sure to report any FIRE or WATER immediately. DO NOT use the online reporting through Buildium for FIRE OR WATER two things… CALL YOUR LANDLORD… Make sure you have Cell phone numbers for them in case of an emergency. All other issues please do use the online reporting format as it will get set into a que for repairs and will be disseminated to everyone in the company for priority and scheduling
5. Turning over the property to landlord:
Please make sure you understand your responsibilities when handing the keys back to the landlord. Cleaning is your responsibility our lease actually says professionally cleaned this statement is simply setting the bar for what we expect. If you are able to perform this yourself please understand that our expectations are that you will attain these high standards of cleaning.
Make sure you have a copy of your walk through examination for your walk through with the landlord. Normal wear and tear is expected and we do not withhold your deposit for that. Please do expect that we will withhold any portion of your deposit to get the place cleaned to our expectations and will charge for any damages that we constitute beyond normal wear and tear.
It's important to know that less than 10% of our tenants have anything withheld from their deposit we are fair and do not generally have to withhold anything.
Moving out dates are important make sure you are out on the prescribed date agree upon in your lease contract. Even one day after the agreed dated constitutes a month so please be prepared to move out on when all parties have agreed.
also make sure you provide the landlord with your new address after you moved.
6. Paying rent:
We expect you to pay your rent without demand. If you do not pay on time you will be getting a call and email from our office manager who will inquire about the rent. Late fees will apply and we expect that you will pay them. Habitual late rent can result in early termination of your lease and will be done so through the courts. This will seriously affect your ability to rent again as we also will report your breach of payments on your credit.
It is important to know that we have not had to evict any persons from our apartment in over 10 years this is because you have met our standards of credit worthiness and have no criminal background or evictions on your record. We believe you will allow us to keep that 10 year track record intact because of your financial and social worthiness.
7. Guests and moving in others:
We do allow having guests and there is a reporting requirement of the tenant to inform landlord if a guest is staying longer than two weeks.  You are not allowed to have permanent residents who are not on the lease move in. Breaking this rule are grounds for eviction. Please ask first before making this mistake. It is unlikely that we will allow another person to move into the home unless you have a roommate moving out and they are taking their place. They will have the same background check requirements that you had to submit to. This ensures the safety of you and to us.
8. Asking Questions:
We are here to serve you your first line of questions about anything beyond reporting problems with your apartment starts with our office manager. Our office manager is available to you during regular business hours during the work week. Additionally we have also provided you with the cell phone numbers of the owners for emergency contact
9. Insurance requirements:
We now require that all tenants have renters insurance and that we are added as a named insured entity this requirement does not add any additional costs to your renters insurance but allows us to make a claim if there is any damage cause by your negligence. This is a requirement of our insurance company and allows us to keep rents lower by having additional coverage
10. Quiet enjoyment:
We want to be your landlord that you consider to be worthy of praise and responsive to your enjoyment of living. We are not intrusive and will only do what is asked of us. Safety is something we will be required to enter your apartment. As a rule for our company we exchange batteries and examine the Smoke Detectors in all of our apartments twice a year. This means we will coordinate an appointment to enter your apartment and perform this task for you. You need not be present but please know we do have to do this.  Other than these mandatory visits we want you to enjoy your home without disruption. Please be cognizant of others in your building and allow them the same consideration when it comes to living peacefully and without disruption.